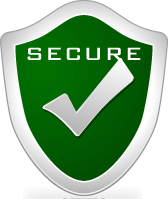 This site has been secured by
GeoTrust!
Finally! STOP the pain, and get your life back! FDA Approved and covered by Medicare & most Insurances.*
OnlineMedSupplies.com

provides a quick and secure way for you to inquire about medical products online and have them mailed directly to your home. We verify your insurance and then contact you to let you know if your insurance will cover the item you requested. We then contact your doctor and get the necessary forms and prescription. Once we have received the information from your doctor we will ship your item to you for FREE, usually within 48 hours!
All of our products are covered by Medicare and most Insurances! For little or no cost at all you can get on your way to better health!
You will see that our products can help you manage your pain so that you can get your life back. Depending on your insurance coverage, you may qualify for products for little or no cost at all. Learn about TENS units and conductive garments for treating Neuropathy, Arthritis, Back pain, Lumbago, Ankle pain, Hand pain, foot pain, and many more while browsing our site.

OnlineMedSupplies.com is a division of Centreville Medical Arts DME. We will process your intake and deliver your product if you meet the requirements for the specific item you're inquiring about.

Call or

fill out the form below and we'll contact you to discuss treatment options!

By submitting the above provided information, I authorize OnlineMedSupplies.com, its affiliates, subsidiaries, or parent company to contact me. Please be assured that we value and protect your privacy, and will not share your information with any third party. OnlineMedSupplies.com Privacy Policy.
To see if you qualify for a particular item just fill out the intake form by clicking on the link below. After you supply us with your information we will verify your coverage and contact you regarding your order. Should we need to contact your physician we will do that too on your behalf.

ARE YOU TIRED OF PAIN?

Let us help you! Pain, in its most benign form, warns us that something isn't quite right. Pain can rob us of our productivity, our well-being, and, for many, even our lives. Pain is complex and differs enormously among individuals.
OnlineMedSupplies.com is a knowledge database to help you understand pain, and find pain management products without having to rely on addictive pain medication. Your pain is real, our mission is to help you mange your pain.
-Reduce the need for pain medication
-Improve function
-Get your life back
-Decrease pain
So, what exactly is pain? We distinguish between two basic types of pain, acute and chronic:
Chronic pain has several different meanings in medicine. Traditionally, the distinction between acute and chronic pain has relied upon an arbitrary interval of time onset; the two most commonly used markers being 3 months and 6 months since the initiation of pain, though some theorists and researchers have placed the transition from acute to chronic pain at 12 months. Others apply acute to pain that lasts less than 30 days, chronic to pain of more than six months duration is "pain that extends beyond the expected period of healing."
PAIN MANAGEMENT
We offer a variety of products to help you manage pain. If at any time you are unclear, or have any questions, please contact one of our Personal Patient Advocates at . We're glad to answer any questions you may have.

While searching the Internet you've probably come across the term TENS unit, and you may be unclear what it means.

Transcutaneous Electrical Nerve Stimulation (TENS) is a non-invasive, drug-free method of controlling pain. TENS Units use tiny electrical impulses sent through the skin to nerves to modify your pain perception. In most patients it is effective in reducing or eliminating the pain, allowing for a return to normal activity.

In many patients, the reduction or elimination of pain lasts longer than the actual period of stimulation (sometimes as much as three to four times longer). In others, pain is modified while stimulation actually occurs.

TENS Units are Simple and Easy to Use. Four Electrode Pads are placed near or around the areas in pain. Because it is Dual Channel, you can use 2 or All 4 Electrode Pads at the same time. You control the pulse width, pulse rate, and intensity and in just 20 minutes per day you will experience DRAMATIC pain relief!



Low Frequency: The lower frequencies, 2-5 Hz, are believed to cause the body to react. The reaction creates natural painkillers, or endorphins. The endorphins block the pain naturally and while popular, this isn't the usual method of using TENS.

High Frequency: For more intense pain, higher frequencies, 90-130 Hz, work to actually interrupt those pain signals being sent to the brain. This is the most common use for the machine and while you start slow, it's not uncommon to need to up the frequency to find the best block.

For the past twenty years, doctors have been prescribing TENS as an effective way to relieve pain. TENS offers many people safe comforting relief. It reduces and often even eliminates pain.

The ULTIMA 20 TENS Unit

We offer the most advanced, pocket-sized, fully portable TENS system designed to relieve both acute and persistent pain. The TENS provides several different modes of operation; this provides the user with a variety of treatment options. Because the TENS uses two channels, it can be used to relieve pain at two body locations. The TENS is about the size of a deck of playing cards, so you can wear it anywhere, at home, to work, or in your car. A convenient belt clip allows you to wear it on your belt or even inside your clothing.

FDA approved and reimbursable by most insurance providers and Medicare. Please note that ONLY STANDARD TENS UNITS are approved by Medicare. All of these stimulator devices are class II medical devices and Federal Law (USA) restricts these devises to sale by or on the order of a Physician!
We DO NOT recommend these product if you have a pacemaker, unless your physician specifically recommends this treatment. Should you have questions regarding this please contact us and speak to one of our Personal Patient Advocates at .
*Generally, you pay 20% of the Medicare-approved amount after you pay your Medicare Part B deductible for the year ($162 in 2011). Medicare pays the other 80%. The Medicare-approved amount is the lower of the actual charge for the item or the fee Medicare sets for the item. However, the amount you pay may vary because Medicare pays for different kinds of durable medical equipment in different ways. You may be able to rent or buy the equipment.
This information is intended as a patient education resource only and should not be used for diagnosing or treating a health problem as it is not a substitute for expert professional care. If you have or suspect you may have a health problem, please consult your health care provider. In addition, every effort is made to ensure links to external sites as well as medical information and/or medical animations are current and correct.
Medicare or your health insurance may cover the entire cost of your medical supplies.* Click here to see what products are available to treat your pain.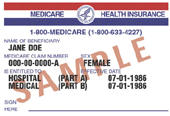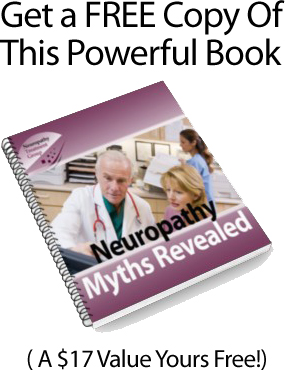 When you inquire about any of our Neuropathy Treatment Products today, we will e-mail you a FREE copy of the "Neuropathy Myths Revealed" book. It is important to us that you or your loved ones discover how you can ease or even eliminate the pain and discomfort associated with neuropathy.
If your insurance card has one of the following logos on either front or back, we are a participating provider. If you cannot find any of these logos please contact us to check your eligibility!