Electrotherapy
Electrotherapy works by stimulating your body's own natural defenses against pain. Electrotherapy is used for relaxation of muscle spasms, prevention and retardation of disuse atrophy, increase of local blood circulation, muscle rehabilitation and re-education electrical muscle stimulation, maintaining and increasing range of motion, management of chronic and intractable pain, post-traumatic acute pain, post surgical acute pain, immediate post-surgical stimulation of muscles to prevent venous thrombosis, wound healing and drug delivery.
The ULTIMA 20 TENS

The Ultima 20 TENS unit produces a gentle stimulation through pads, gloves, socks, and sleeves normally placed over the area of pain. This stimulus helps the body to produce natural pain relievers called endorphins. Click here to download a brochure!

Experience electrotherapy in a whole new way

Electrotherapy can be conveniently and comfortably applied to hard to reach spots on the body with incredible accuracy. Conductive Garments are designed to be used in conjunction with a vast variety of Electro-Medical modalities both in the home and in a Physical Therapy setting.

The ULTIMA 20 offers 12 preset modes and 8 manual modes. In conjunction with conductive garments, such as the ULTIMA Gloves, ULTIMA Socks, or the ULTIMA Sleeve. The two lead TENS unit allows you to connect two garments at the same time and is recommended for treating Neuropathy, Neck Pain, Torticollis, Low Back Pain, Sciatica, Epicondylitis, Wrist Pain, Post Surgery Knee Pain, Ankle Sprains, Gonalgia (Knee Pain), Coxalgia (Hip Pain), Menses Pain, and Neuralgia.

To save you time our experts can contact your insurance provider or Medicare to check eligibility. Once we have confirmed your benefits our Customer Service Team will contact you so that you can make the decision. Learn how we check your eligibility!

ULTIMA Conductive Garments

We offer the most advanced, pocket-sized, fully portable TENS system designed to relieve both acute and persistent pain. It provides several different modes of operation for a variety of treatment options. Because the ULTIMA 20 uses two channels, it can be used to relieve pain at two body locations. The ULTIMA 20 is about the size of a deck of playing cards, so you can wear it anywhere, at home, to work, or in your car. A convenient belt clip allows you to wear it on your belt or even inside your clothing. Our one size fits all conductive gloves, socks, sleeves, and braces (some come in different sizes), treat pain where it is needed.

Our Conductive Garments are designed to be used in conjunction with the ULTIMA 20 TENS unit.

The ULTIMA sleeve treats Arthritis, Tendonitis, sprains and strains of the elbow. The flexible mesh allows you to carry on with your day while the electro-stimulation treats the pain.

The ULTIMA Sock is used to treat Neuropathy, and many other conditions in your feet. Simply plug the socks in, sit back, and enjoy the stimulating feeling. Most patients notice a difference after the first session.

The ULTIMA Glove works best to treat Arthritis, Tendonitis, and sprains and strains. It even helped minimize tremors in patients with Parkinson disease. Simply plug the gloves in, sit back, and enjoy the stimulating feeling while watching TV.

The unique material consisting of conductive silver mesh can stimulate large or multiple areas without the side effect of skin irritation sometimes found with the use of conventional electrodes. Our Ultimate Neofoam Garments offer support, lite compression, and stimulation simultaneously without excessive perspiration generally found with the use of neoprene supports.

The ULTIMA 20 TENS comes in a handy pouch so you can treat pain anywhere and anytime it's needed! Batteries, instructional guide, and lead wires are already included!

We DO NOT recommend these product if you have a pacemaker, unless your physician specifically recommends this treatment. Should you have questions regarding this please contact us and speak to one of our Personal Patient Advocates at .

*Generally, you pay 20% of the Medicare-approved amount after you pay your Medicare Part B deductible for the year ($162 in 2011). Medicare pays the other 80%. The Medicare-approved amount is the lower of the actual charge for the item or the fee Medicare sets for the item. However, the amount you pay may vary because Medicare pays for different kinds of durable medical equipment in different ways. You may be able to rent or buy the equipment.
This information is intended as a patient education resource only and should not be used for diagnosing or treating a health problem as it is not a substitute for expert professional care. If you have or suspect you may have a health problem, please consult your health care provider. In addition, every effort is made to ensure links to external sites as well as medical information and/or medical animations are current and correct.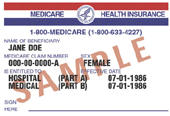 Medicare or your health insurance may cover the entire cost of your medical supplies.* Click here to see what products are available to treat your pain.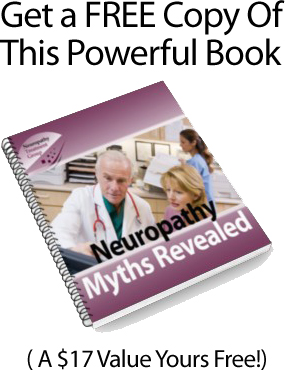 When you inquire about any of our Neuropathy treatment products!
If your insurance card has one of the following logos on either front or back, we are a participating provider. If you cannot find any of these logos please contact us to check your eligibility!